New Property In Exmouth Market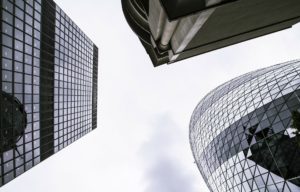 In a recent article, we looked at Exmouth Market and its amazing selection of boutique shops and artisan restaurants that pepper the area. Well, we are now proud to announce that AW Childs – expert estate agents in Barbican, Clerkenwell and Farringdon, have a property to rent in the area! For just £550 per week, this amazing property, as described below, can be yours. The property offers you the opportunity to live in one of London's most desirable areas in a thoughtfully and stylishly designed property with a view to die for.
With an idyllic Islington base, the property is ideally located for city workers. Surrounded by transport links (Angel tube is a quarter of a mile away), the property is located in one of London's most desirable areas – Exmouth Market. The area is one of the most vibrant in all of London and is surrounded by all of the quaint charm and artisan deliciousness you could ever want. The area is a Mecca for foodies and you could have all of this on your doorstep!
What about the property itself? Well it is a charming and intriguingly designed property that is based inside the former home of the Metropolitan Water Board. The conversion has been carried out to the highest specification and has resulted in a property that is ideal for a single professional or couple. The interior of the property has been tastefully designed with art deco cues that fit perfectly with the architecture of the building. There are high quality finishes all over the property and the overall specification is very high. With parquet flooring throughout and neutral decor, each room has been designed to the highest specification and the property really does need to be seen to be believed.
Moving outside, the property benefits from a beautiful private terrace that offers fantastic entertaining opportunities or perhaps even just an oasis of calm for reading a good book on a summer day. The building also has a large landscaped communal garden that is rare in the city and allows a little taste of the countryside in the middle of the city. The whole package is very appealing for city professionals who want to live in a stylish home with lots of external space.
As well as a stylish property in a fantastic part of town, the property also comes with access to a residents only gym. This perk is also a rarity and helps to cap off a fantastic package that is an excellent option for city workers looking for a charming and stylish home that is close to all the local amenities but still has the peace and quiet of open spaces and a gym to boot. All in all, for city professionals, it really does offer everything.
If you would like to find out more about this fantastic property, or would like to arrange a viewing, please call us today on 0203 693 9444 or use the contact form on our contact us page and we will get in touch with you as soon as possible. Don't sit on the fence with this property – it will not be around for long!