Exmouth Market Blog
Exmouth Market – London's foodie haven
Take a look at London's most magnificent market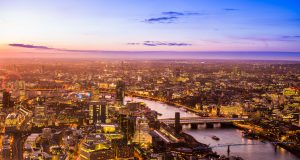 Amazing food? Check. Quaint boutique bookshops? Again check. What about some of London's best artisan fashion and gifts? Yes, there's that too! We are of course talking about the wonderful Exmouth Market based in London's fashionable Clerkenwell. The market is a central part of the modern culture shift that has come to define this amazing corner of London, it also happens to live on our doorstep! Exmouth Market symbolises Clerkenwell and the surrounding areas diverse charm. The market beautifully displays why the area is such an amazing place to live (which we can help with – our choice of amazing properties in Barbican, Clerkenwell and Farringdon offer amazing access to the area).
The market itself has exploded in the last twenty years. An influx of young and vibrant city workers has helped to drive the growth of the area and has had a profound impact on the market itself. The distinct charm of the area, combined with excellent transport links and closeness to the City of London makes it an ideal spot to live for city workers. Sprouting from a small fruit and vegetable market – Exmouth Market today has become a go-to destination for foodies looking for amazing global cuisine in the heart of London. For those lucky enough, they do not even need to leave their postcode to sample the amazing award-winning cuisine.
Time Out gave the market its prized Love London award in 2016. The magazine was complimentary of the area and its cultural significance as a foodie haven. They speak highly of the street food available and many note that it is some of the best available in London. From coffee supremo's Caravan to the amazing Moro restaurant which is a regular on London's best restaurant listings.
The area is amazing to take in and is proof that the much-maligned urban gentrification of London can offer amazing results when done well. Exmouth Market rose from disused warehouses and an area that desperately needed lifting. It has become an artisan lovers dream by its amazing setting and chilled vibe.
If you don't live in the area it is well worth a visit for a chilled weekend breakfast or weekday meal. Exmouth Market is a treasure waiting for exploration and an awesome place to live close to.
For more information on Exmouth Market click this link.
If you want to live in Barbican, Clerkenwell or Farringdon then please get in touch. Here at AW Childs we are local area specialists and can help with lettings and sales all over the City of London. We pride ourselves on providing an amazing service to our clients and as you can see from our reviews; we have many happy customers. So for more information or to discuss a property contact us on our contact form or call us on 020 3693 9444.