Why EC1 is London's best-emerging postcode
Why moving to EC1 puts you at the heart of the capital
Here at AW Childs Estate and Letting agents, we obviously love the EC1 postcode area, it is our home and our main area of business. But why is the EC1 postcode quite so desirable? Here we investigate why you should consider moving to London's most exclusive postcode and how we can help you to find property in Barbican, Clerkenwell & Farringdon.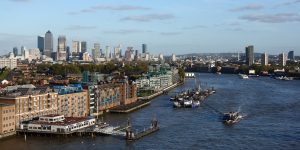 London is one of the World's most vibrant cities to live in. Consistently ranked highly in the World's most visited cities, it has a history and culture like few others. With centuries of history, it is also one of the World's oldest capital cities. Since the 1960's the East side of London has seen a resurgence that has made it one of the most desirable places in the World to live.
A World-class cultural hub, London has something for everyone, whether it is culture or just being close to the City of London for work. In this article, we will look specifically at the heart of the City of London, the EC1 postcode. Treading the line between Central London's entertainment district and its financial district. EC1 offers the best of both worlds to those who want to work hard and play hard.
Barbican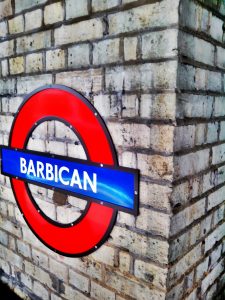 The Barbican is one of London's most iconic areas. An area that was totally decimated during the Second World War, the area was developed in the 1960's to help accommodate London's rapidly growing population. The area contains the iconic Barbican complex, a grade II listed structure that is a key part of Britain's brutalist architecture collection.
As one of London's oldest areas, Barbican has seen a resurgence and has been consistently improved upon since the 1960's. Today it is a mixture of old and new and is one of Britain's most intriguing Brutalist landscapes.
A sprawling urban metropolis, the Barbican is eclectic in its residential and commercial property. Home to many financial institutions as well as some essential cultural spaces such as The Barbican Arts Centre and the Guildhall School of Music and Drama. The Barbican area has much to offer to potential residents.
Clerkenwell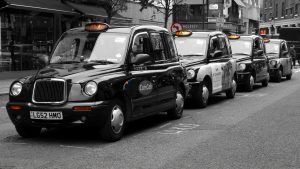 Clerkenwell was part of London's industrialist past, this is evident when you walk around the place. Today though the factories and derelict housing has been replaced with burgeoning nightlife and given rise to some of London's finest gastropubs. With Smithfield's market on its doorstep, Clerkenwell offers something a little different for those who are looking to live in an area that is on the rise.
Full of bohemian charm and a cutting-edge artisan scene, Clerkenwell is highly desirable for young professionals looking to live close to the action in one of London's most exciting areas. Like the other areas on this list, Clerkenwell is very well connected to both the West End and the City of London and offers a have your cake and eat it scenario to those who wish to live there.
Farringdon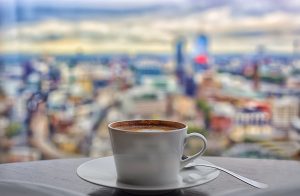 Like our other two main areas, Farringdon has plenty to offer in its own right, but it is also ideally located to quickly get to all of London's best attractions.  With cultural icons such as Somerset House and Shakespeare's Globe on your doorstep, Farringdon is paradise for culture vultures looking to live in the heart of the action.
Farringdon is also ideal for those who work in the City of London. Mere walking distance to the heart of London's financial district, it is little wonder that Farringdon is one of London's most sought-after places for those who are property hunting.
Soon to be connected to the East-West Crossrail route, Farringdon offers fantastic commuting possibilities as well as being easy to escape if you're looking to get away for the weekend.
In conclusion
As you can see, EC1 is London's most exclusive postcode. With a mix of stunning architecture, vibrant commerce and all of London's potential on your doorstep, EC1 is the heart of the City of London and an ideal place to live and work. EC1's has an eclectic spirit, there is something for everyone and it is ideally placed for those who work in the City of London.
For those who work in the City of London, you would be hard-pressed to find somewhere better to live. With short commutes and a whole host of World-class entertainment on your doorstep, EC1 is by far London's most exclusive postcode, so why not make it your home?
How we can help
If you would like to take the plunge and move to the EC1 area, then check out our property for sale or rent in Barbican, Clerkenwell & Farringdon here.  We can also help landlords who are looking to let their property, please click here for more details. We offer full management facilities meaning that you can sit back and relax, safe in the knowledge that your property is being looked after.
If you're looking to sell your property we also offer sales, click here for a free, no-obligation valuation of your property. As local area experts, we can ensure that your property ends up in front of potential buyers who are looking for properties just like yours.