The best reasons for outsourcing landlord management
The best reasons for outsourcing landlord management
If you are a landlord, you may be wondering if it might be better to outsource your property management. In this article, we look at some of the best reasons for outsourcing your landlord management to an estate agent. If your property is in Barbican, Clerkenwell or Farringdon, then we can help look after the landlord management of it.
The benefits of outsourcing landlord management
Everyone who has ever been a landlord will tell you that the management side can be a headache. There is so much to keep on top of and that is if everything is going well! Outsourcing allows you to outsource that headache to professionals. It allows you to be safe in the knowledge that your tenants have been properly vetted and that your property will remain compliant with all relevant rules and regulations. This peace of mind allows you to sit back and relax and enjoy the benefits of being a landlord without the drawbacks.
What should I look for in an outsourced landlord management provider?
Our staff have many years of experience in the industry and have seen the very best of service and the worst. We know what good service looks like and obsesses over delivering it to our clients. Below is a list of points to look for in an outsourced landlord management provider:
Strong tenant vetting procedures – This is vital, tenants are a key part of the puzzle and vetting them is extremely important to get right. Our industry-leading techniques ensure that you get the right tenant for your property every time.
A bespoke service – Many companies offer tiered solutions that may not fit every type of property portfolio. Here at A W Childs we do away with tiered solutions and build every service around the particular client and their specific needs.
Good Availability – What use is an outsourced solution if you can never get hold of anybody? Here at A W Childs, we ensure that we are always there when you need us. We know the frustration of clients who cannot get hold of their agents and we work hard to ensure that this does not apply to us. Our clients are of the highest calibre and expect a good service, we do not let them down.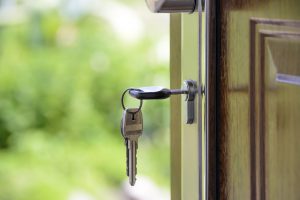 The A W Childs difference
1. Bespoke property management
You may have one property, you may have ten. No matter how many properties you own, A W Childs offer bespoke property management that is built around you and your specific needs. You may have been in the business for a while and are fed up with poor service, if so, let us take over the management of your property portfolio for more information click here.
Many other companies in the industry rely on a rigid service offering to cover a multitude of customers, we do not believe that system works for the needs of our clients. We tailor our services to match your specific requirements, ensuring that you always get the service that you need.
2. Tenants vetted properly
On your journey into becoming a landlord, or your experience of having a rental property, we are sure that you have heard many scare stories about tenants. With A W Childs you can put those fears to bed. We use industry leading tenant vetting techniques that ensure that the tenants who move into your property are of the highest standards.
Our landlords use us as they know that we have their interests at heart. We ensure that our landlords and tenants always have their needs catered to and we can facilitate a good relationship between the two. That good relationship is vital to long-term success and we ensure that both parties needs are taken care of.
3. Peace of mind
With fully outsourced landlord management from A W Childs, you will never be left to worry. Our years of industry experience mean that we have learned exactly how landlord management should be done. We have a range of customers, from international investors with large property portfolios, to landlords who are just starting out with a single property. They all trust A W Childs to deliver the right landlord management for them.
We can handle portfolios of all sizes, indeed our customers come in all shapes and sizes and our bespoke solutions mean that we have something to offer all of them. Our landlords and tenants trust us to deliver for them and we would love to add you to that list.
In conclusion: Outsourcing offers you peace of mind and security for a fair price. We promise to always put your interests first and ensure that you receive the high-class service that you deserve. We aim to build long-term relationships with our clients, and as such, we offer an unbeatable service for a reasonable price.
So if you have a property in Barbican, Clerkenwell or Farringdon and want to know more about our bespoke outsourced landlord management then please get in touch here. Our team will be happy to talk you through our bespoke solutions that work for you and your property.