Landlords Guide Buy To Let
New Landlords Guide To Buying Their First Investment Property
A get started guide for new landlords
If you are looking to invest in property for the first time then you are in the right place – This guide to investing in property is aimed at new landlords who are trying to figure out where to start with a buy to let property. Here at A.W. Childs we have years of experience in helping new, and more experienced landlords and can help you to find, buy and manage your first buy to let property in Barbican, Clerkenwell, Farringdon and the surrounding areas in the City of London.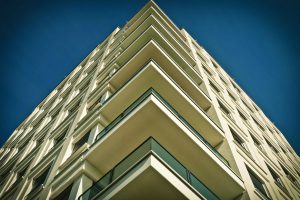 Why Property Investing?
Before diving into the meat of the process, it is worth taking a look at why it is still a great time to invest in property. With interest rates still low (though now slowly beginning to rise) there is still an opportunity to to borrow money cheaper than you have been able to historically, inversely, savings accounts have rarely returned so little to investors. The stock market is also fairly flat and speculators are expecting a "correction" in the near future and it may not be the best time to commit to shares.
It seems counterintuitive, but property investment may indeed be one of the safest investment options available, especially if you are a cash buyer. The property market in London offers a unique environment, especially for landlords, as many young professionals are now choosing to rent homes rather than buy, the returns for landlords have continued to rise.
The Buying Process
Clearly to become a landlord you will need to buy a property. Check out our properties for sale here for a look at the properties that we currently have available for sale. We try to provide as much detail as possible on our property listings but if you have a question about any of our properties then please get in touch – we will be happy to help you in any way that we can. We learn as much as we possibly can about the properties that we sell and manage and can offer extended detail as required. We also offer area guides that can help you to understand and get a feel for the areas in which we operate. We can also offer you viewings to our properties and provide you with all the information that you need to make an informed decision.
OK, so you have located your buy to let property, what next? At this stage you will need to make an offer on the property and if accepted be able to finance the transaction. From this point we will do all that we can to facilitate the sale and act as the go between for you and the vendor. Upon completion, we will make sure that everything is in place to ensure that the transaction progresses as smoothly as possible. You will notice that we take our customer service seriously, it is the common theme in many of our reviews, so please, if you need anything at any time, call us, we will be more than happy to assist you.
Landlord Management
So now you have the keys to your first buy to let property – it is decision time, manage the property yourself or use landlord management to take the strain out of being a landlord. From our years of experience in the industry, we understand that managing a property can be a real headache. That is why we offer an industry leading suite of options that allows you to delegate some, or most of the property management to us. This allows you ultimate flexibility and means that you can tailor the package to suit your needs.
So what are the benefits of landlord management:
Full range of marketing to ensure maximum visibility for prospective tenants
Vetting of the would-be tenant to ensure that they have a good credit history and can afford the rental payments
All of the administration taken care of, including referencing, tenancy paperwork, collection of monies and more
Collect and remit monthly payments, allowing you to not need to worry about having to collect the money yourself and be paid promptly every month
We can also chase non-payment, giving you peace of mind that even if the worst case scenario does happen, we give you the best chance of getting your money
Provide a point of contact for both you and the tenant and ensure a smooth flow of communication
Our services are designed to offer peace of mind to our landlords and is one of the reasons why our landlords choose to use our services year after year. We offer ultimate flexibility and peace of mind, so if you would like to discuss your specific requirements further please click here.
How we can help
In the current climate of poor returns from high street savings and the stock market, property investment remains an excellent way to invest your money. Property investment offers regular fixed returns for investors and the option for diversification for those who have other investments. Here at A.W. Childs we can assist you every step of the way, from viewing your first property, to handing the keys over to your first tenant, A.W. Childs offers an unbeatable service that can help you enjoy the fruits of your investment without the day to day hassle of managing the property. We make the process of becoming a landlord for the first time easy. So, for more information on our service contact us here.